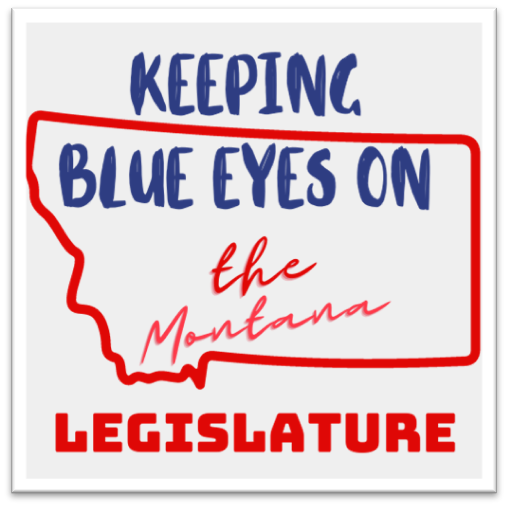 Among the top priorities for Yellowstone Democrats in 2023 are:
To keep a skeptical eye on the wing nuts at the 2023 Legislature.
Increase the effectiveness of our citizen efforts to impact the 2023 Legislature.
Organize for the municipal elections in 2023 and the next round of the state and county elections in 2024.
To advance these goals, the Yellowstone County Democrats want to purchase a two-year, professional version of FastDemocracy.com.
Why Fastdemocracy.com?
Great Question. It is a great free tool for any citizen to simply and easily keep tabs on any state legislator as well as the US Congress. It also provides a great set of professional tools to organize the effort, maximize the impact, and contribute to future organizing efforts.
Sign up for a free citizen's account. This description is from their website.
"FastDemocracy was built because we believe that everybody deserves to know what their governments are doing. That's why we provide basic bill tracking for free while giving Government Relations Professionals the most intuitive and powerful legislative platform out there.
"FastDemocracy Free is for politically interested individuals who want to casually follow along with legislation and want to contact their legislators.
"FastDemocracy Professional is for Government relations professionals, nonprofits, advocacy groups, businesses, law firms, associations, legislators and journalists. Basically, for anybody who needs the best legislative tools and information to succeed with their advocacy goals."
Fast Democracy Website, 7 Dec 2022
With the professional version, we can coordinate and track the efforts of all our members who are using FastDemocracy Free to keep tabs of their important issues. This allows us to coordinate efforts and send out and publish specific calls to action on bills, hearings, votes, etc.
---
What do we need?
Help us raise $5,000 for the license for the FastDemocracy Professional license. This lasts until the beginning of the next session. A little bit more ($500) covers the credit card fees and other administrative costs.
Anything up to $8,000 will be a one-time contribution for help organizing the effort, rewards for volunteers, and possibly some merchandising!
Once we have reached our bottom target of $5,500, we will order the professional version and start organizing our efforts. Until then, please sign up for the free version and start tracking areas and bills that are of concern to you.
And while you are at ActBlue be sure to set up a monthly sustaining donation to help fund our ongoing organizing efforts.

Here are the differences between the two versions of FastDemocracy.
FastDemocracy Free Features
Create a personal account to track state and federal legislation
Track bills and topics
FastDemocracy Professional Features
Real-time legislative alerts
Real-time hearing alerts
Categorize bills into lists, by topic, client, or priority
Customizable reports for clients and stakeholders
Upload testimony and documents
Collaboration with colleagues and partners
Embeddable legislative widget for your website
Patent-pending bill similarity detection
Amendment analysis and alerts
Vote scorecard creation
State press releases
Legislator statistics
Premium support